Top Bariatric Apps To Help You After Surgery
Posted by: MACIELLE BETANCES
January 12, 2019

Congratulations! You did it! You've had weight loss surgery and have committed to a healthy lifestyle. You're aware of all the new habits you'll have to implement to be successful and are feeling overwhelmed about how to track your progress. Lucky for you, there are tons of resources right on your smartphone. But with so many options choosing the right one for you can be exhausting. We've compiled a list of some of the top bariatric apps to help you after surgery.
When trying out these apps it's important to think about the features which benefit you most. It may be tracking nutrition or water consumption. Maybe you favor customizable reminders, or maybe you value support forums. There's something for everyone's specific journey.
Water is an essential part of our lives and after surgery, it's an essential component of the healing process. Consuming enough water is also crucial to the weight loss process, as it increases the full feeling and facilitates the elimination of waste from the body. However, due to the reduced size of the stomach of bariatric patients consuming adequate amounts of water can be difficult leading to a higher risk of dehydration. Waterlogged is a simple app where you can set your water intake goals and log the water you drink by either snapping a picture of your glass or swiping the bottle on the app. Waterlogged also features reminders throughout the day to keep up with your water requirements. This feature, however, is included in the upgraded paid version along with graphs of your progress. Unfortunately, Waterlogged is not available on Google Play. Get it here for iPhone.
The way you look at food now is night and day compared to you pre-op. Fooducate supports your new appreciation for food by teaching you about the nutritional facts in the foods you select. The format is simple, you can search for the foods by name or scan the ingredients barcode to create meals that can be saved for later or scan your snacks. Then Fooducate assigns a letter grade to the foods based on the nutritional value empowering you to make better decisions. Think of the app providing grades like many restaurants display in their windows. Bonus, the app allows users to set customized features like sugar amount, carb amount, and protein concentration. Available for Android and iPhone.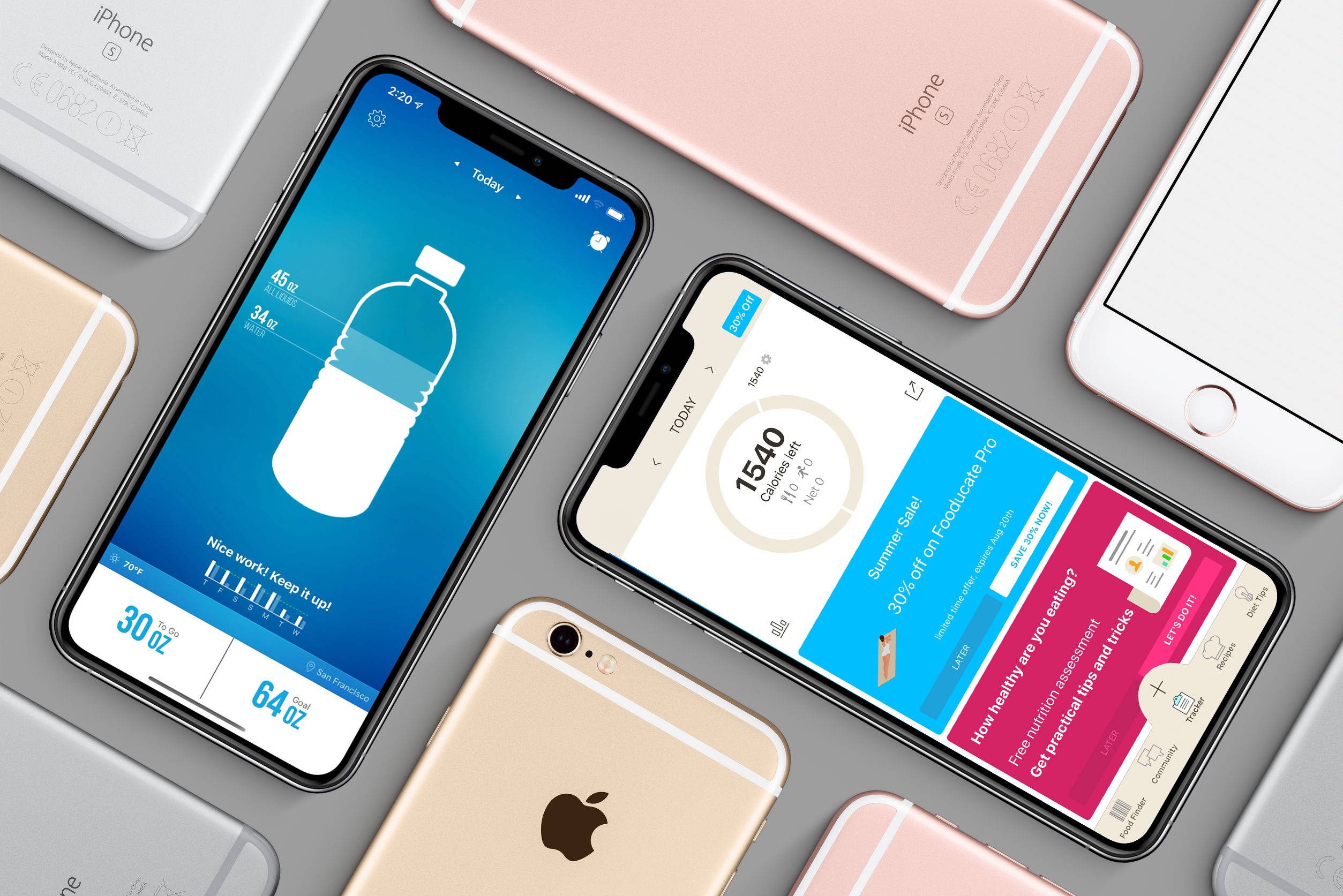 This one is my favorite! The design is appealing and It's also super useful. Baritastic seems to have it all from nutrition tracking, weight loss tracker, photo timelines, weekly motivation and more. The app has plenty of customizable reminders for vitamins and medications. Additionally, there's a BMI index chart and users have access to bariatric social support groups allowing users to share pictures and supportive content and tips. It's even a great app to use pre-op with resources like their "seminar to surgery checklist," serving as your guide towards getting approved for surgery. Baritastic is available for Android and iPhone.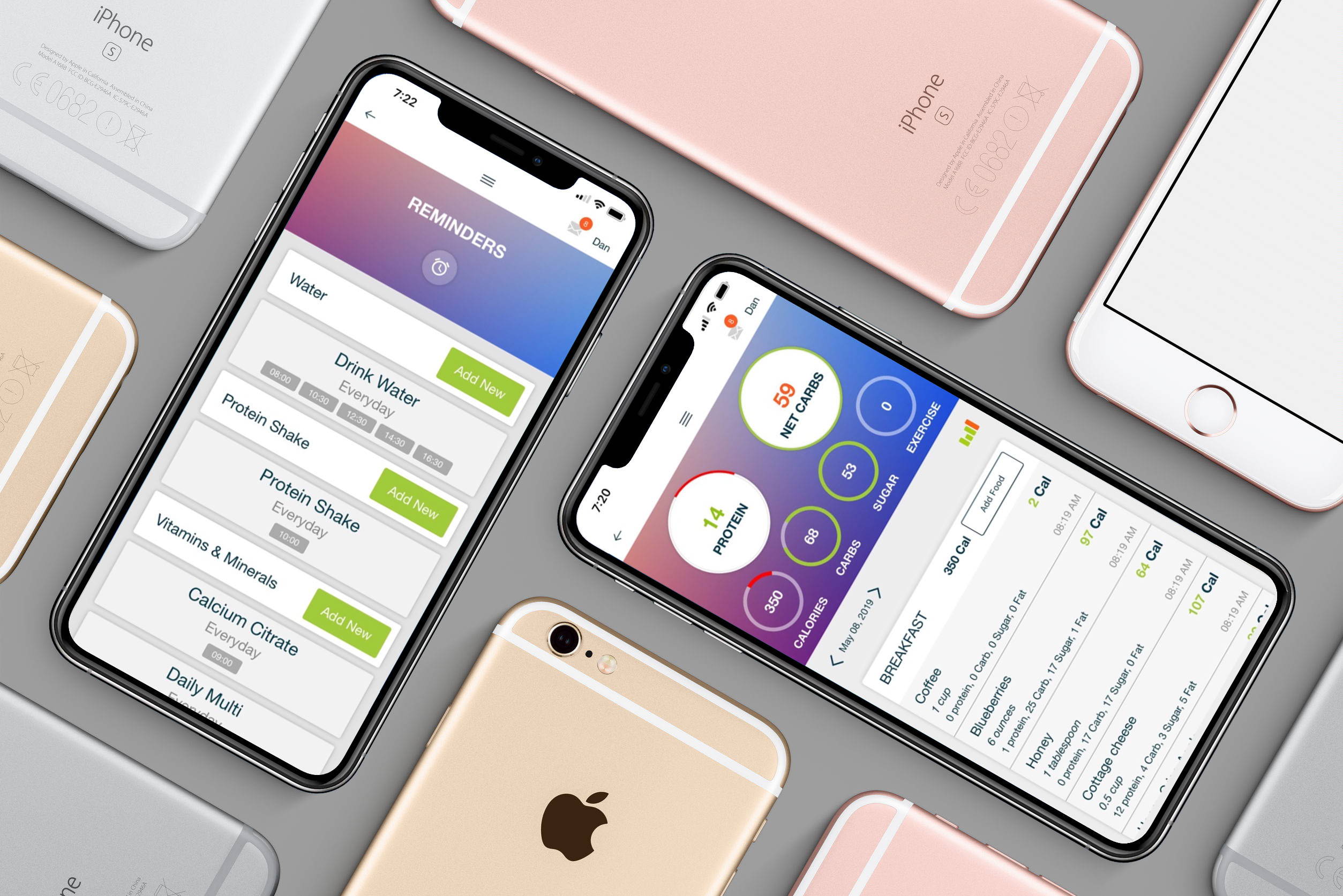 This last one focuses on mental health because bariatric surgery isn't only about weight loss, it's about the complete health of the mind, body, and soul. A positive mind can work wonders during recovery and within daily life. Adjusting to change is never easy but it's usually worth it. The ThinkUp app helps by sparking the light in your life delivering positive affirmations and motivation. ThinkUp aids in positive self talk by allowing you to create your own self-improvement program by recording affirmations in your own voice and then setting them to music to create your own motivational mantras. Think of this app as a way to become your own positivity guru. Available on iPhone and Android.
Technology can play a supporting role in our lives if we seek it to be. As the bariatric community grows developers are constantly creating resources to support your weight loss journey. These are just a few of the many choices available, be sure to try these out and recommend them to others in need. Let us know if we've missed any of your favorites deemed the top bariatric apps to help you after surgery.
Discover More Insider Secrets Before & After WLS!
Join over thousands of bariatric patients and receive the latest tips, habits, superfoods, recipes, insider WLS secrets, savings coupons, and much more. We want to be your guide to help you be happier and healthier before and after WLS.

We totally respect you and your privacy. Your information will be kept safe, sound and under lock and key.