Quench Your Thirst With BariLyte
All the daily electrolytes you need packed in delicious flavor plus a FREE Shaker Bottle
Quench Your Thirst With BariLyte
All the daily electrolytes you need packed in delicious flavor plus a FREE Shaker Bottle
Having Trouble Meeting Your Water Intake?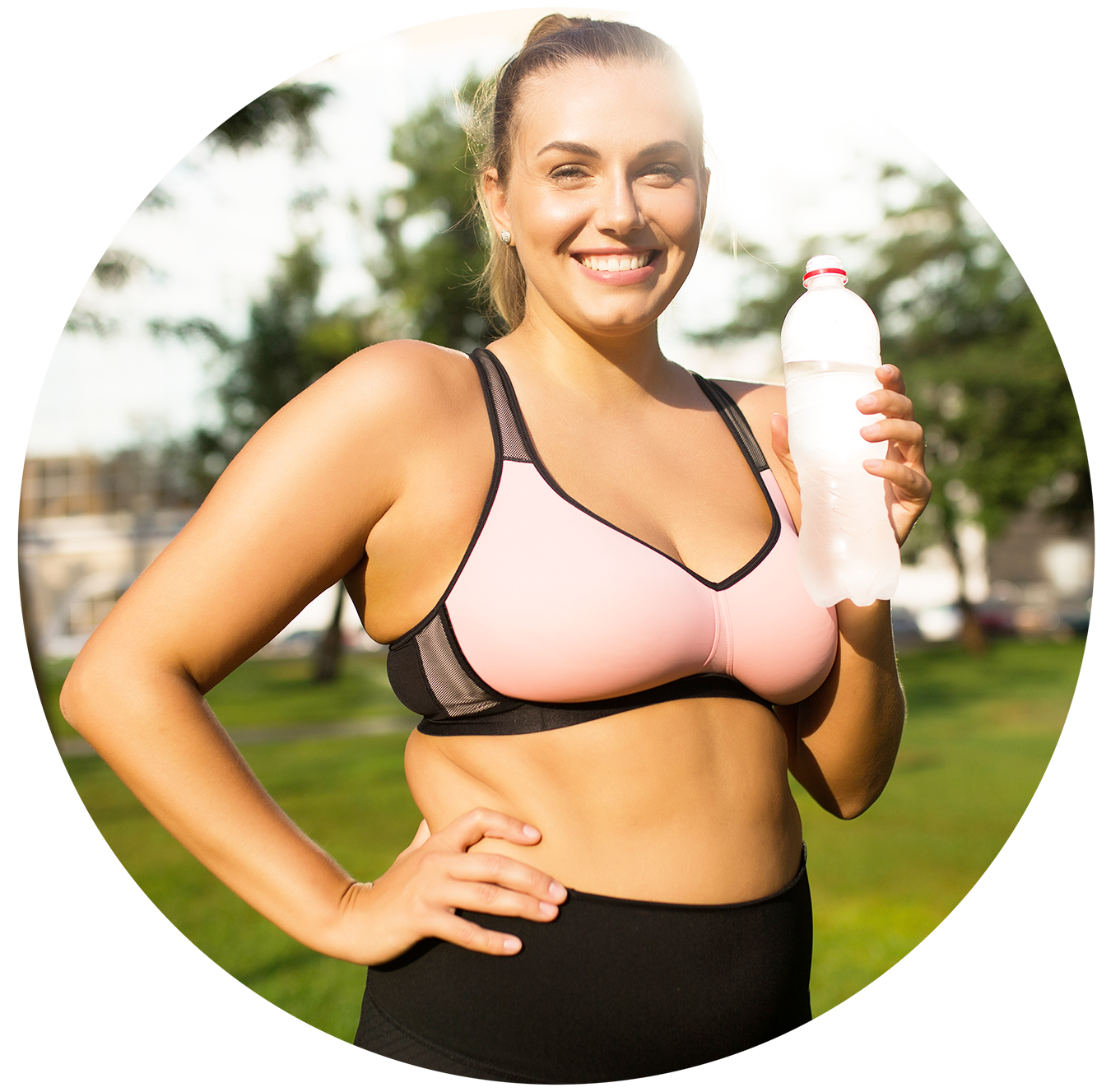 After surgery, your body changes and the tolerance for certain things can get worse. Keeping up with your water intake requirement can be difficult when you can't swallow it down. Plus, your body needs a lot more electrolytes that are hard to get by simply eating certain foods, much less by trying to drink enough water.
That's why we created BariLyte. Not only does it help you stay hydrated, it also gives you all the electrolytes you need in just one packet.
BariLyte helps you stay hydrated after WLS without compromising your new system. Each packet contains all the essential electrolytes and sustamine® that helps absorb the electrolytes.
Staying Hydrated Has Never Tasted So Good
We always say we are more than just a supplement company--we are a community of friends. And to support you, we offer you gifts like this handy 20oz shaker bottle to help aide you in these dramatic lifestyle changes.
Often, bariatric patients don't have room for food like they used to--but you still need all the nutrients you are used to getting!
This is where the shaker bottle comes in-- mix up your favorite protein and supplement drinks at light speed and head out the door--it's that easy to get all your vital nutrients. We think you'll fall in love at first shake!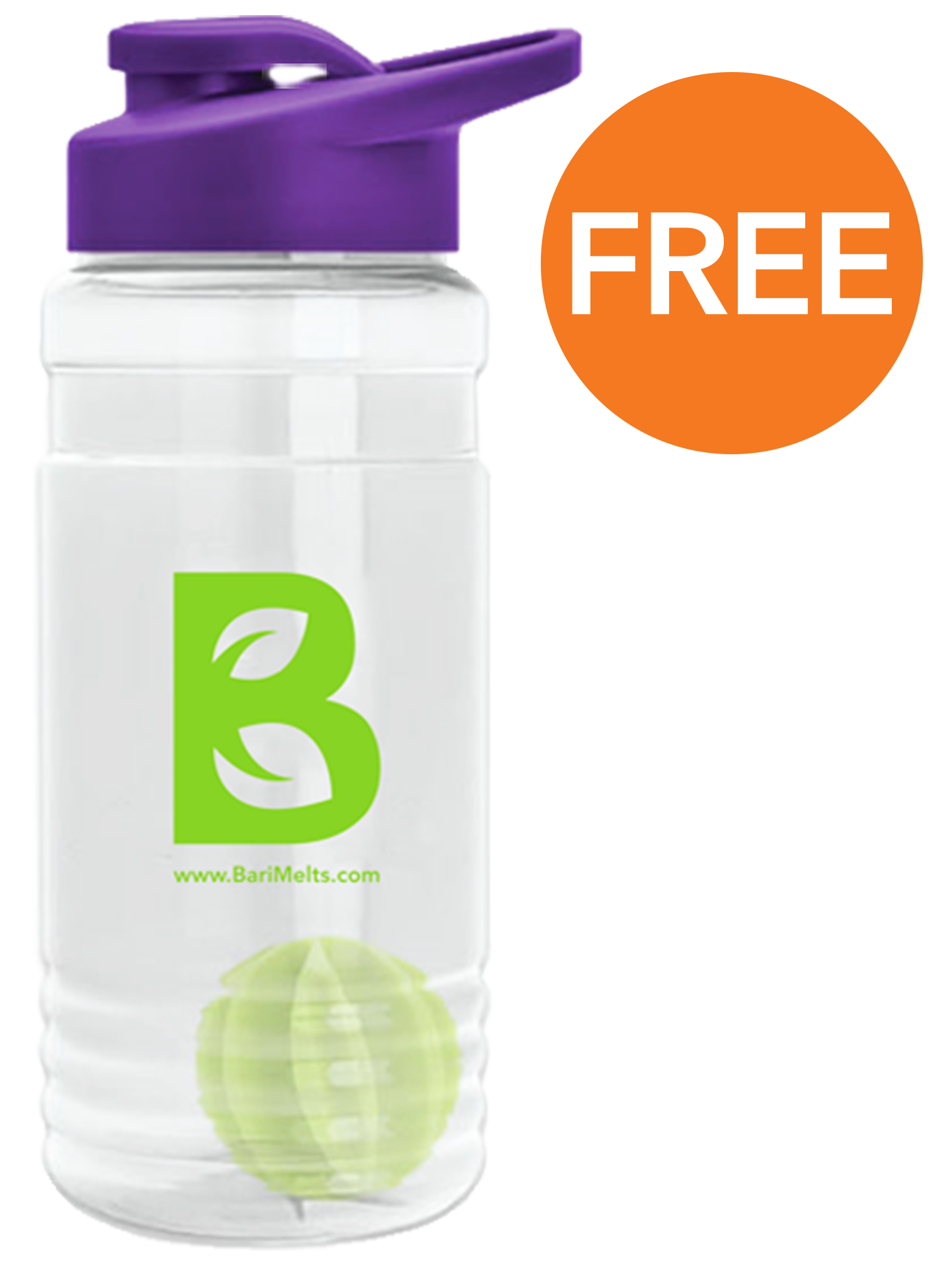 Our Customers Say It Best...
"Tastes great!I highly recommend BariLyte Electrolyte Powder. It has a great taste, mixes well, and no GI distress after consuming. Thank you!"
- Christine L.
"Taste is great and love getting needed essential elements in a refreshing method."
- Debbie O.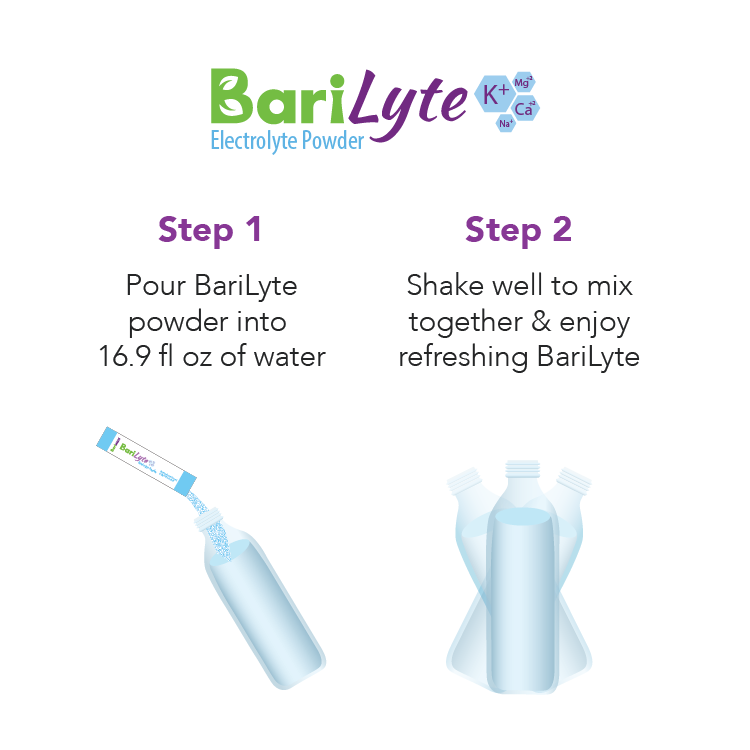 Get all your electrolytes you need in one packet
Contains Sustamine® which helps drive electrolytes to the bloodstream for improved absorption
Great tasting with zero added sugar
Natural Blue Raspberry Flavor
Staying Hydrated Has Never Tasted So Good
1 Box of BariLyte (includes 15 packets)
FREE Shaker Bottle ($10 Value)
Plus 20% savings